The following code is for the tengu enemy, which can either shoot projectiles or dash to the player to perform a melee attack. The tengu's varied enemy behavior presents a unique challenge to the player compared to the other enemies, which only chase after the player to melee attack them. By creating more enemies with unique behavior, players are more likely to remain engaged with combat without it becoming repetitive.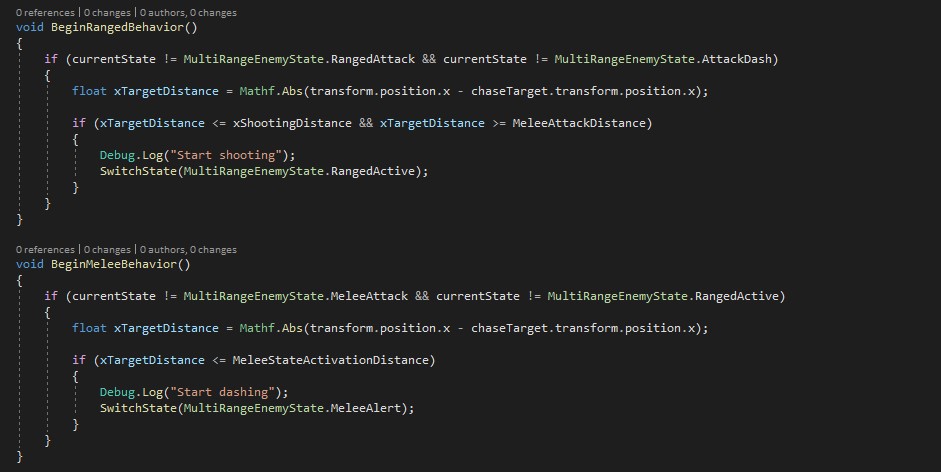 To help players feel powerful when defeating enemies, all enemies are launched away from the player on death. When an enemy is hit, they check to see if they were hit from the left or the right, to make sure that they launch away in the correct direction. If the player killed them with a special attack, they are launched twice as far in order to make specials feel more powerful compared to a normal attack.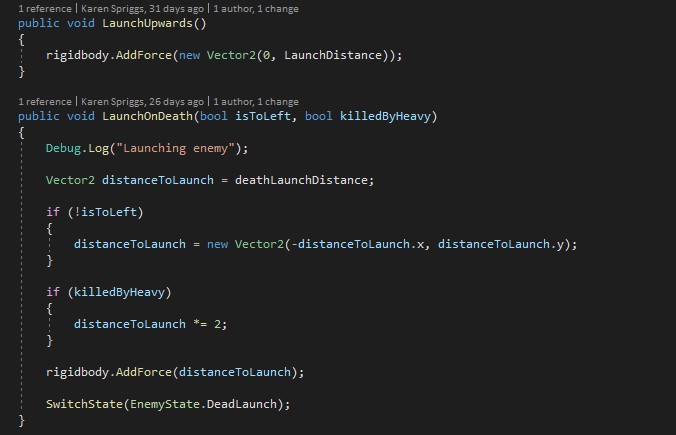 Below is a diagram of the finite state machine, including all the transitions between states.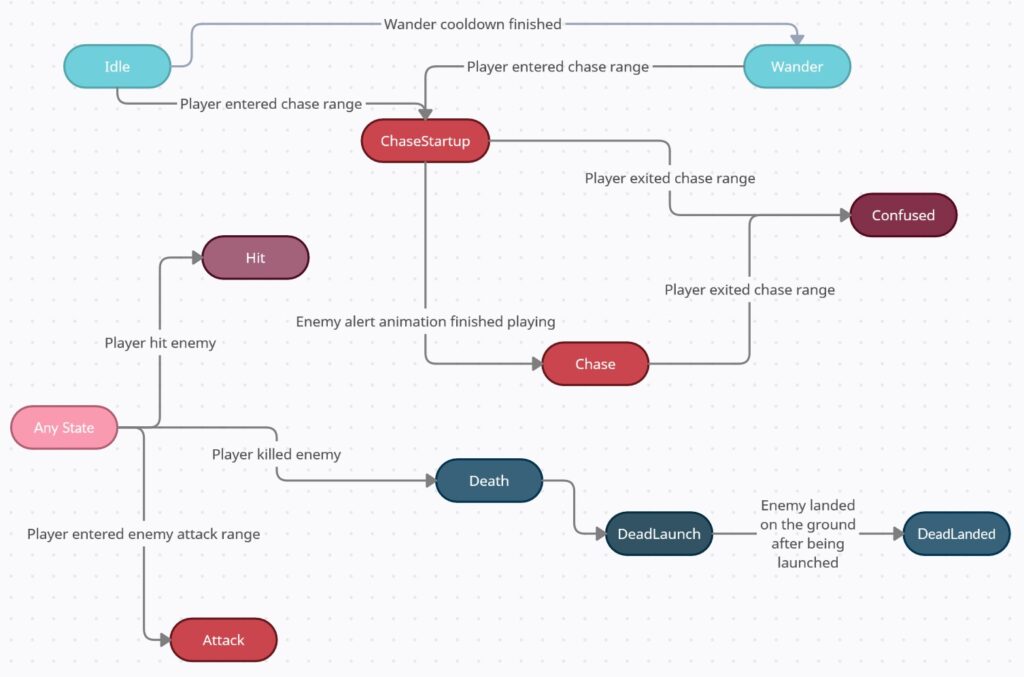 Return to INARI page